Subaru is one of the most trusted brands on the road. And out of its entire lineup, the Subaru Forester is easily one of its most popular models.
It's not hard to see why. Combining a comfortable interior packed full of great features with a rugged chassis, the Forester is an affordable SUV that's suited to most every kind of situation. The 2019 model is so valuable, in fact, that the experts at The Car Connection have chosen it to be the recipient of their coveted "Best Car to Buy" award for 2019.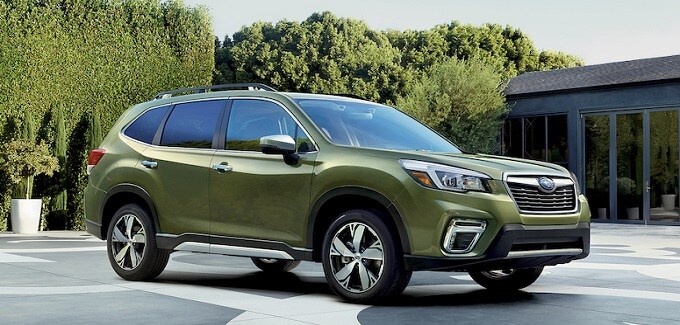 "The Subaru Forester owns all its rivals with value, value, value," commented Car Connection editorial director Marty Padgett. " For less than $30,000, families get exceptional interior space, faultless all-wheel-drive traction, and a long-standing, long-deserved reputation for safety and durability."
More spacious on the inside than its previous-year predecessors, the 2019 Forester is powered by a 2.5-liter flat-4 engine. On top of its solid performance, this powertrain can deliver an impressive 26/33 miles per gallon. When you add in a rich selection of features and a powerful standard all-wheel drive system it's not hard to see why so many drivers appreciate what the Forester brings to the table.
Does the 2019 Forester sound like an SUV that would interest you? Come and take it for a test drive at Bert Smith Subaru in Saint Petersburg, FL. We'd love the chance to show you all the higlights from our new Subaru inventory.